I recently heard a very moving solo rendition of America the Beautiful. I will share some my reflections on America the Beautiful – the song and my Country.
Verse 1
Oh, beautiful for spacious skies, for amber waves of grain,

For purple mountain majesties above the fruited plain!

America! America! God shed his grace on thee,

And crown thy good with brotherhood from sea to shining sea.
I have a vivid memory of a night spent in the wilderness of Wyoming. Above me was a full dome of bright stars. There were no buildings or mountains or even many trees to block the view. There were no city lights to dim the brightness of the stars. I stood in awe of the vastness of the sky and the earth.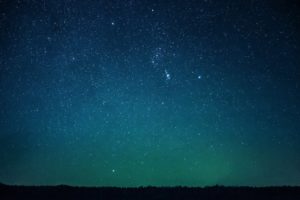 I recall driving along a highway past fields of ripening grain as far as I could see. I have see the sun shine on oceans on both sides of our vast land. I am personally privileged to live surrounded by majestic mountains, some purple in the distance, and others so close I can enjoy them any time I go outside my house.

I am amazed by the grandeur and beauty of the landscapes throughout this vast country. I appreciate the variety of land and climate which allow for bounteous harvests of food to sustain and prosper her people.