We hear much today about the Second Great Commandment – "love your neighbor as yourself" – but in the insistence that this is of supreme importance and with some using this as a weapon against Christians to point out supposed hypocrisy, the First Great Commandment – loving God – seems to get little or no attention.
The Two Great Commandments
When posed with the question: "Master, which is the great commandment in the law?" Jesus replied: "Thou shalt love the Lord thy God with all thy heart, and with all thy soul, and with all thy mind. This is the first and great commandment. And the second is like unto it, Thou shalt love thy neighbour as thyself." (Matthew 22:36 -39)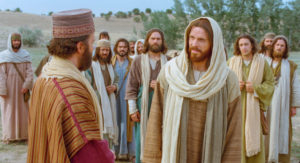 Loving our neighbors is a natural outgrowth of keeping the first commandment. Keeping the second without the first can lead to questions about whether the second is actually being kept at all.