By rejecting divinely instituted moral standards in favor of changing opinions and judgement of the group, we are left with the uncertain insecurity and shame culture we experienced as adolescents.
I read an enlightening opinion piece in The New York Times by David Brooks titled "The Shame Culture" (3-15-2016) Rather than quote extensively from it, I will try to summarize a few ideas as I understand them and encourage all to read this article yourself. As often happens to me, at the time I read this I was also reading something else – a novel about High School bullying gone horribly wrong. I recognized the concept of shame culture as basically what we all endured as adolescents – only now more pervasive and disturbing.
SHAME CULTURE AND JUNIOR HIGH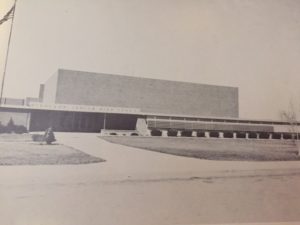 Shame culture is about one's feeling of being good or bad being connected to acceptance by a group. It is about conforming to the specific rules of the group and meeting their expectations to receive approval. Those who violate rules of conduct or simply do not fit in with expectations or conditions of the group are excluded. In the process they are judged and negatively labeled, leading to the conclusion and resulting feelings that they are bad.
Isn't this what most of us had to endure in Junior High and High School? The desire to be popular, to have people – the right people – like us leads to sucking up to the elite, hoping for some attention and inclusion in return.