As we observe and ponder the amazing conditions of this earth, how can we not also recognize with awe creation by divine design and feel gratitude to the great and marvelous Creator?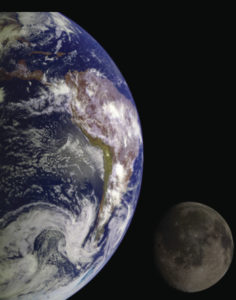 A friend gave my husband a subscription to National Geographic for Christmas. When the March issue came, I scanned through it and was struck by an interesting article briefly mentioning 13 things that make life possible on earth. As I read about these amazing details, I was struck by the vast knowledge and wisdom of God in creating all of these perfect conditions to support life on this earth. It reaffirmed my faith in a wise and loving creator.
Then I turned the page and found an article about how life on this marvelous earth evolved from simple life forms to us amazing humans. What a way to deflate the beautiful balloon.