Standards provide safeguards and guide us in life. Moral standards provide a framework for a peaceful society. The assault on moral standards leaves individuals vulnerable and weakens society.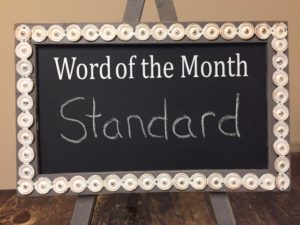 What are standards and why do we need them?
A standard is a set point against which things can be measured. Standards are effective when generally understood and accepted by all and when set by an appropriate authority. Standards within an organization provide order and consistency. They instill confidence in the quality and safety of products, services and personal conduct. Our confidence in leaders is determined by the standards that they live up to.
Moral standards serve similar functions to promote order and safety in society as well as personal well-being and progress. We all will not measure up to standards at all times. We are human. But without standards, we have no idea how far off course we are or whether we are even going in the right direction. Standards serve as a guide to make corrections. We can have a sense of security and peace when we live up to standards.