I recently read some biographical accounts from people who struggled with various issues. They all pointed out feeling different from other kids as they were growing up. These and other experiences of my own and of people that I know caused me to wonder:
Is there anyone out there who has made it through adolescence always feeling like they were Okay, they fit it perfectly and had a wonderful time? If so, I would love to hear your story.
I have made the transition from Soccer Mom to Soccer Grandma. I enjoyed watching my girls play and now get to watch my grandchildren. As the oldest, my ten year old grandson, finished his last game of the season and was walking with his teammates off the field, it caused me to reflect a bit. This group of boys made a good deal of improvement from the beginning of the fall season to this last game of spring. When they began, some of them didn't even know each other. Fortunately they had a good coach who encouraged them each individually, and also managed to teach them to work together as a team. They easily won their spring games. Watching them play, I got to know a little of their personalities. They are all unique with different strengths and quirks. It has been rather entertaining to watch them play. As they left that day, I wondered about where their future paths would take them.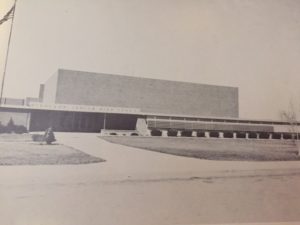 The field they were leaving just happens to be across the street from the Junior High School which I had attended. Junior High was not a highlight of my life. In fact, sometimes I wonder how I survived it at all. I realized that in a very short time, these boys would be entering Junior High or Middle School. I wondered how they would navigate it and what experiences awaited them.