I am reminded these days about a little story I was told as a child. Maybe children of later generations missed it? It was about a chicken – Chicken Little – who ran around in a panic saying "the sky is falling". Now we have little chickens running around in a panic saying the world will come to an end in 12 years if we don't radically change our whole way of life.
I have a few things to say to those panicking young people. I was young once too. I believed things I was told, especially by knowledgeable professors. However, through time, more learning and life experience, I have come to see many of those things as erroneous, misguided or even deceptive.
Some Perspective from the Dark Ages – the 1970's
I was a College student back in the 1970's – almost the dark ages. Actually it was kind of the dark ages. I remember going to school in the dark. Someone, I think wise politicians, decided that perpetual daylight savings time would save great amounts of energy. So we went to school in the dark during the winter. I even recall the Bell Tower on campus playing "Oh, what a Beautiful Morning" as we found our way to class in the dark. I never really understood how that was supposed to work.
I also dutifully car-pooled to campus. There were seven in our car-pool who drove from across town. I had a Volkswagen bug. Yes, we crammed seven bodies into that and drove to school. Why? Because we were told that we would run out of fossil fuel, likely by the end of the century. Yes, we were told there would be no more. It would be all gone. And these predictions were based on "science."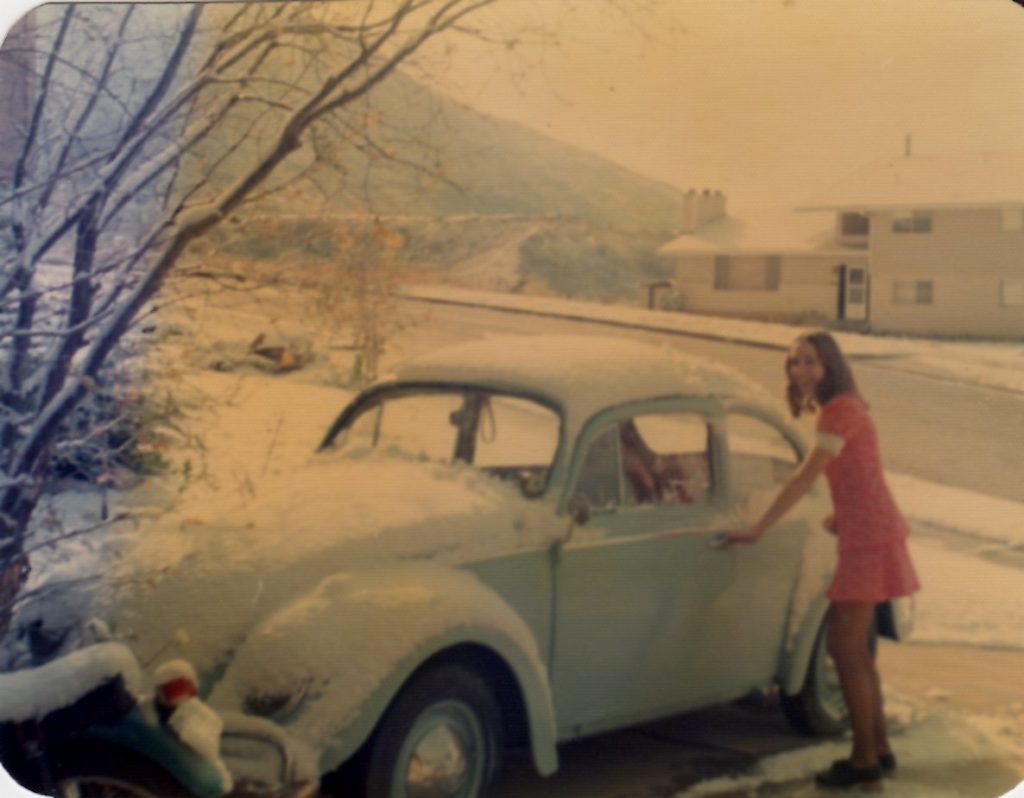 I also have recalled lately my Senior research project. It was titled "Attitudes of Weber County, Utah Residents Toward Government Intervention in Limiting Family Size." I pulled it out the other day and read the summary of literature we studied at that time. It included lots of doomsday predictions. The world and its resources just would not be able to sustain increasing populations. We would all starve if something wasn't done. And yes, there was discussion about forced – that means "anti-choice" – family planning measures.
I'll share a little quote from the time defining Natalism as:
"The belief that individual couples have the right to have as many children as they please despite the scientific conviction that unchecked population expansion is by far the most potentially disastrous problem facing mankind in the middle of the Twentieth Century."


(Silverman, Anna and Arnold. The Case Against Having Children. New York: David McKay Company, Inc.,1971 italics added)

What Has Happened Since
Somehow the disastrous problems facing mankind in the Twentieth Century did not destroy us. Overpopulation didn't turn out to be the nightmare predicted. We haven't all starved. Scientists were wrong, or at least not right. Maybe there was a reason we were deceived? Possibly it has more to do with politics than science?
The population hasn't grown out of control without government intervention. Population growth rates have gone down. In fact, fertility rates in some countries have dropped below replacement levels.
The United States didn't take steps to restrict family size. Legalizing abortion and changing attitudes accomplished that. Now we have young people too scared to have children because we are all going to die.

China did adopt and enforce – being communist made it easy to do the forcing – a one-child policy. Now four decades later, even they are seeing that it was not such a good idea. Not only did it destroy the family structure which took care of older parents, but the whole system is unbalanced, without sufficient young workers to sustain growing older populations.
We are not all starving to death. In fact, in the US we have a huge obesity problem. Yes, there are hungry people in the US and actual starvation in some countries. But that is not because we cannot produce enough food. This also, has more to do with politics. People are starving in Venezuela, while humanitarian aid is blocked from reaching them.
We have not run out of fossil fuels, but they are still the villain. It makes me wonder if this is just another attempt to shift power and wealth, because earlier attempts didn't produce lasting results.
Power to Control Weather
I recently re-read the bible story of Jesus calming the seas. I recommend studying that one. (Matthew 8:22-27; Luke 8:22-25) My thought was this: Yes, there is one who can control the weather. He is the Creator. He has knowledge and power over the elements of this earth. He has power to change the climate. But He works according to laws and principles which may be foreign to scientific man. Those principles include faith and obedience. The elements obey Him. People don't always.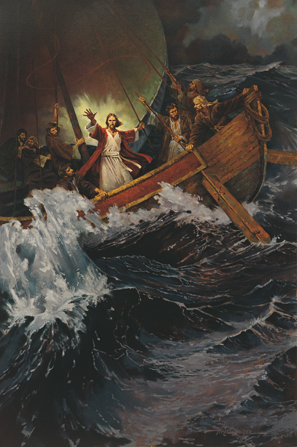 The world mocks God and faith. Some laugh at the mere idea of appealing to God to temper the elements, as something primitive, uncivilized people would do.
The Choice to Believe
People, especially today, have made science and man their god. They willingly put their faith in scientists. The same kinds of scientists who misled us 40-50 years ago with their dire predictions. The same science that was used to convince us that tobacco was safe and that repeated concussions wouldn't cause permanent damage.
People are willing to obey government over God. As if government really has our best interest in mind.
Why is it easier for some to believe the word of scientists and politicians than prophets of God? The world mocks prophets, but now people are paying attention to very similar "doomsday prophesies" from men in the name of science.
How consistent is it to believe that our world came into existence through totally random forces, yet we, puny humans, who randomly evolved from lower life forms, somehow have the power to control those random forces, change the course of nature and save ourselves?
I would not recommend totally disregarding science or attempts to be better stewards of this planet. We should use knowledge to make better choices and improve our environment. But why give in to fear-mongering and put blind trust in those who would ultimately cause more damage to our freedom and way of life?
Is there really a need to panic and rush forward with radical proposals that have not been well thought out? Some scientists have actually predicted that the proposed solutions may be more disastrous than the problems they supposedly address.
It seems reasonable to me that all things are in the hands of an omnipotent creator with a plan. Why then not appeal to Him? Why then not act consistently with His plan and laws? How could that possibly put us in a worse position?
The End
Yes, the world as we know it will come to an end. Not necessarily in the manner or the timing now being pushed by the hysterical chickens. The end has been prophesied since the beginning. It has always been part of the plan. The result will not just be an end, but also a beginning of a better world. Whether you are around to enjoy the better depends upon individual choice – whether to believe and obey God or man.
As the end of the world approaches, I don't think we will be saved by solar panels. I believe our salvation will come as we individually choose to turn to the power of The Son.