Abortion has become a hot topic. I remember 1973 and Roe v Wade. I remember well the promise of "safe, legal and rare." Though still legal – and I doubt that will change – the promises of "safe" and "rare" have all but disappeared entirely.
As I begin, I want to first make it clear that I have no intent, and have never had any intent, to judge or condemn any individual who has had an abortion. I feel bad for anyone who finds herself in a position to even need to consider it. It makes me sad to think any woman would feel that she had no choice. I know nothing of anyone's individual circumstances. I will leave the matter of judgement between her and God.
My feelings are directed toward those who promote abortion – the industry and the supporting political platform. I talk of Democrats as the Political Party, not intending to judge any individuals. So, before any who identify as Democrat get all offended, know that I respect your right to your own opinion supported by whatever reasoning you accept. I am not judging or attacking you personally. But I also have a right to express my opinion and feelings and explain my position.
Rare
The numbers alone are evidence that abortion is not a rare occurrence. Sixty million babies have been aborted in the United States alone. That is staggering. There is no way that all of these were for reasons of rape, incest, or to save the life of the mother.
Supposedly abortion is a necessary thing to help women who find themselves in unfortunate circumstances. But we all know that abortions are performed for just about any reason. Does a woman even have to provide a reason? It is her choice, after all.
In the really rare situation when a mother's life is in danger, the solution is simply to remove the baby. This can be done through induced labor or if a real critical danger, through emergency C-Section. There is no need to poison the baby before removal or tear the baby apart in the process. If it is too soon for the baby to be viable, it will not survive. If it is viable, then a living baby is delivered and the mother's life is saved. This was the supposed goal anyway.
If the mother's life is truly in danger, she should be in a hospital with an operating room, trained staff, and life saving equipment. Women whose lives are in danger have no place in a clinic in a strip-mall.
Financial Gain
The reason abortion is not rare, but rather expanding is because of it's potential for profit and power. Conspiring women and men learned early on that legalized abortion was a huge business opportunity. It has gone from being an occasional medical procedure to a booming industry. There are profits to be made – and ways to maximize profits. Expanding circumstances in which it is allowed means more abortions and more money. Promoting it, even with lies and misconceptions convinces vulnerable women that it is the best option.
The abortion industry also found a way to make money off the "by products" by selling body parts for research. When you are dealing with an industry built on the desperation of women and the taking of innocent lives, why is it even surprising that this would not also include bending the law to maximize profits?
The money made through abortion also buys political influence, which keeps the money coming, not only through more abortions because of laws expanding criteria, but also through public heath care dollars going to their clinics.
Safe
Legalized abortion was first presented as a solution to "back alley abortions". The danger of women dying in such horrible situations would be remedied by having abortions performed by licensed medical professionals – by real doctors – in clean, safe facilities.
If safety was a real issue – a primary issue – then abortions would only be performed in hospitals by fully trained and licensed doctors. The recent New York law would now remove the doctor. Gone are the last remaining shreds of the "between a woman and her doctor" myth. Not only can an abortion be performed by someone the woman has never seen before – who knows nothing of her medical history nor has counseled with her about things like options and potential complications – but now that person does not have to be a doctor at all. Some states do not require abortion doctors to have admitting privileges at a hospital, let alone perform abortions in a hospital. Now in New York, admitting privileges don't even enter in, if the abortionist is not an MD.
The horrors of Dr. Gosnell are no longer a rare exception, but are now legally sanctioned in New York. Where is this trend headed? Will abortions soon be performed by CNAs or lab technicians? I can almost imagine in the near future the promotion of Full-Service Spas or Salons. You can get a mani pedi, bikini wax, Botox injection, massage and abortion all in the same place.
Yes, that may seem outrageous and facetious, but the direction is key. Rather than moving toward more medical safeguards, it is moving backwards toward the "back alley" situations which legalized abortion was supposed to eliminate.
A Word about Science
I must mention the expansion of scientific knowledge and increased technology since 1973. The lies that abortion clinics have told women about simply removing "clumps of cells" which are, of course, part of "their body" have been exposed. Women can see that this is a baby inside them – with all body parts and a beating heart. DNA testing provides a clear indicator that this baby is a unique person, from conception. This is a separate body, not part of a woman's body. A separate human being. And science has shown that not only does this unique little person move around, he or she can hear voices and sounds from outside, and can feel pain.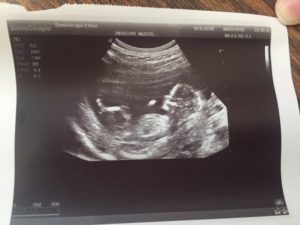 As much as we are told that the Democratic Party is the party of science, they disregard science in this instance, just as they have discarded "safe and rare" in the practice.
Political Power
The bottom line about abortion at this point is that it is more about political power than anything else. The Democratic Party uses abortion as an indicator and as an extension of it's political power. They take action to expand abortion rights – even in the face of sound scientific evidence contrary to their previous claims – when and because they can.
Democrats panic at the thought that Republicans and conservative Supreme Court justices might put restrictions on abortion, which they see as a threat to their power. They are making preemptive attacks to counter what they fear might come. I see the cheering after the New York law passed as their way of saying "yeah, Republicans, take that." Gloating in that power is more important to them than the dead babies and distraught women they are tromping on in the process.
We are experiencing a war. It is a political war, but by seeing it only that way, the actual horrors of destroying human life are often ignored. I am encouraged by the Pro-life affirmations I have seen recently. Laws may not change in the direction we want, but like others, I feel a personal need to share how I see the situation and make clear where I stand.